ONGOING ! "ART=SHELTER" at Art Station Dubulti, Jurmala (Latvia)
Open every day from 9.00 a.m. to 5.30 p.m. – Free Entrance
Watch daily Live Streams, photos and videos :

here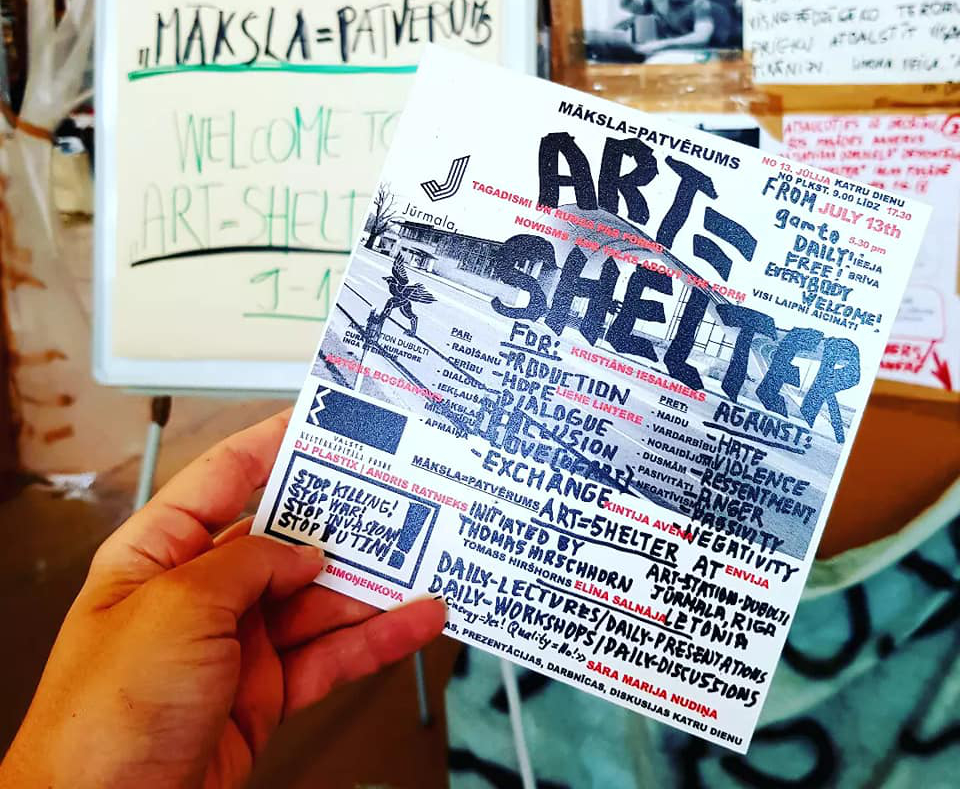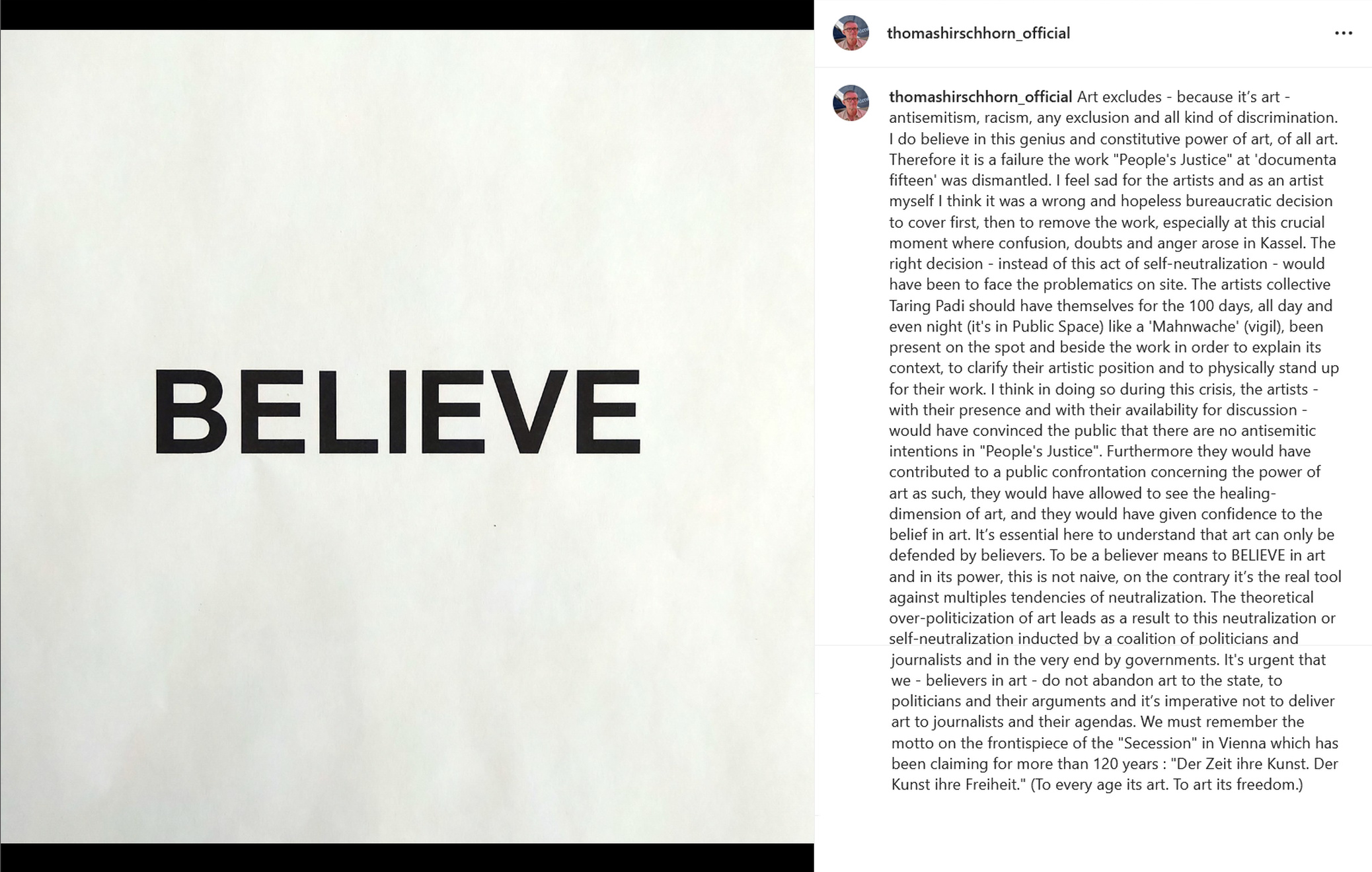 A short video from inside "Cavemanman" (2002), part of the exhibition "Dream On" at Neon, Athens, open until November 27th 2022 :

I am keen to announce that my work "Cavemanman" (2002) is part of the exhibition "Dream On" at Neon, Athens, which opens on June 6th, 2022.
It is the 6th time "Cavemanman" is exhibited. The work was first produced and exhibited at Gladstone Gallery (New York, 2002), then at Walker Art Center (Minneapolis, 2006), Carnegie International (Pittsburg, 2008), Hayward Gallery (London, 2009) and Guggenheim Museum (Bilbao, 2011).
After the "Dream On" exhibition ends, November 27th, the plan is that "Cavemanman" enters – as a D. Daskalopoulos Collection Gift – the Tate Modern Collection, which makes me happy.
"Dream On", a group exhibition organized by Neon Greece.
A collaboration between the Hellenic Parliament and NEON
It takes place at the former Public Tobacco Factory – Hellenic Parliament Library and Printing House, in Athens, Greece.
The exhibition is curated by Dimitris Paleocrassas, Art Historian.
Dates : 6 June – 27 November 2022
Infos : here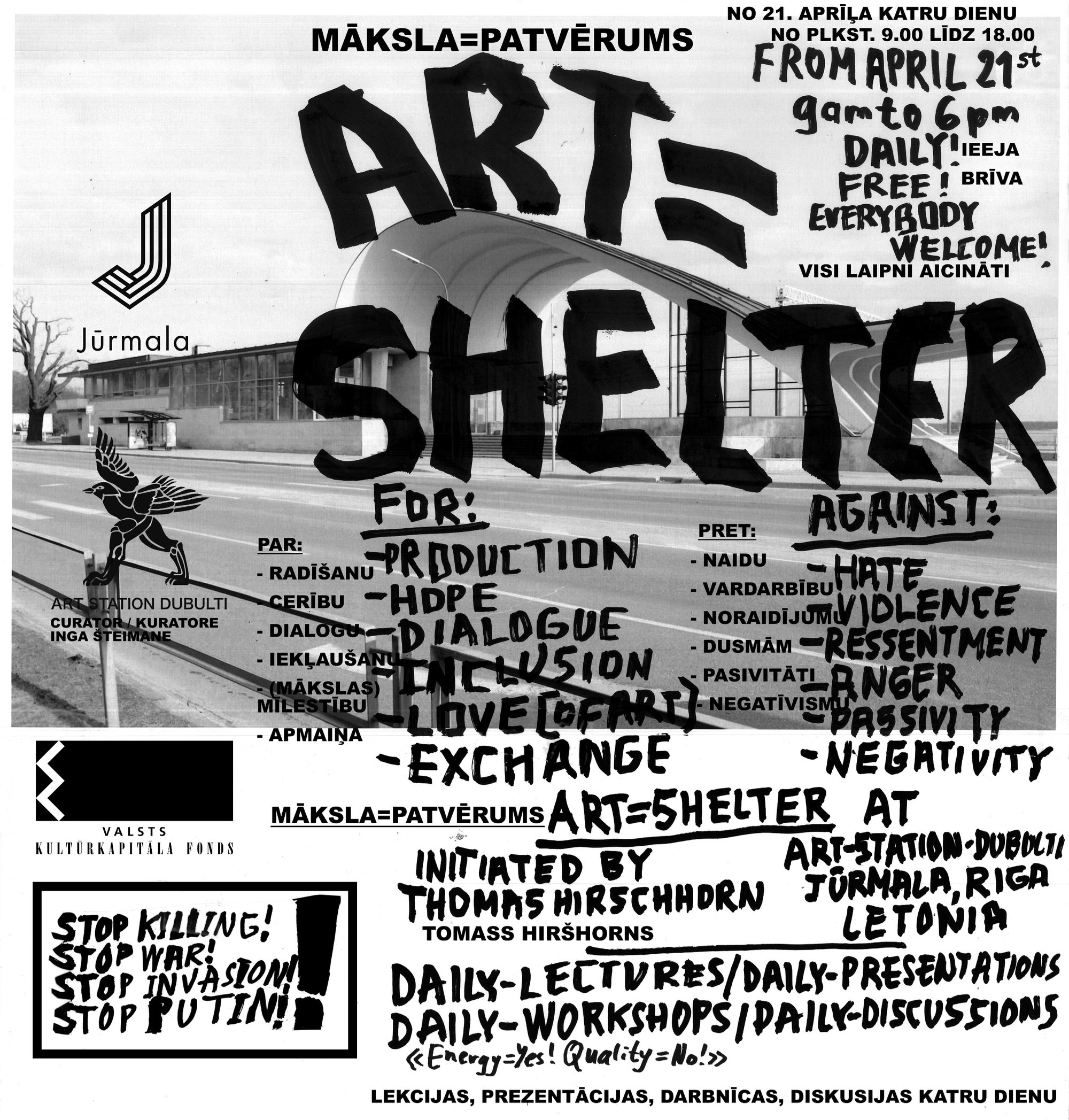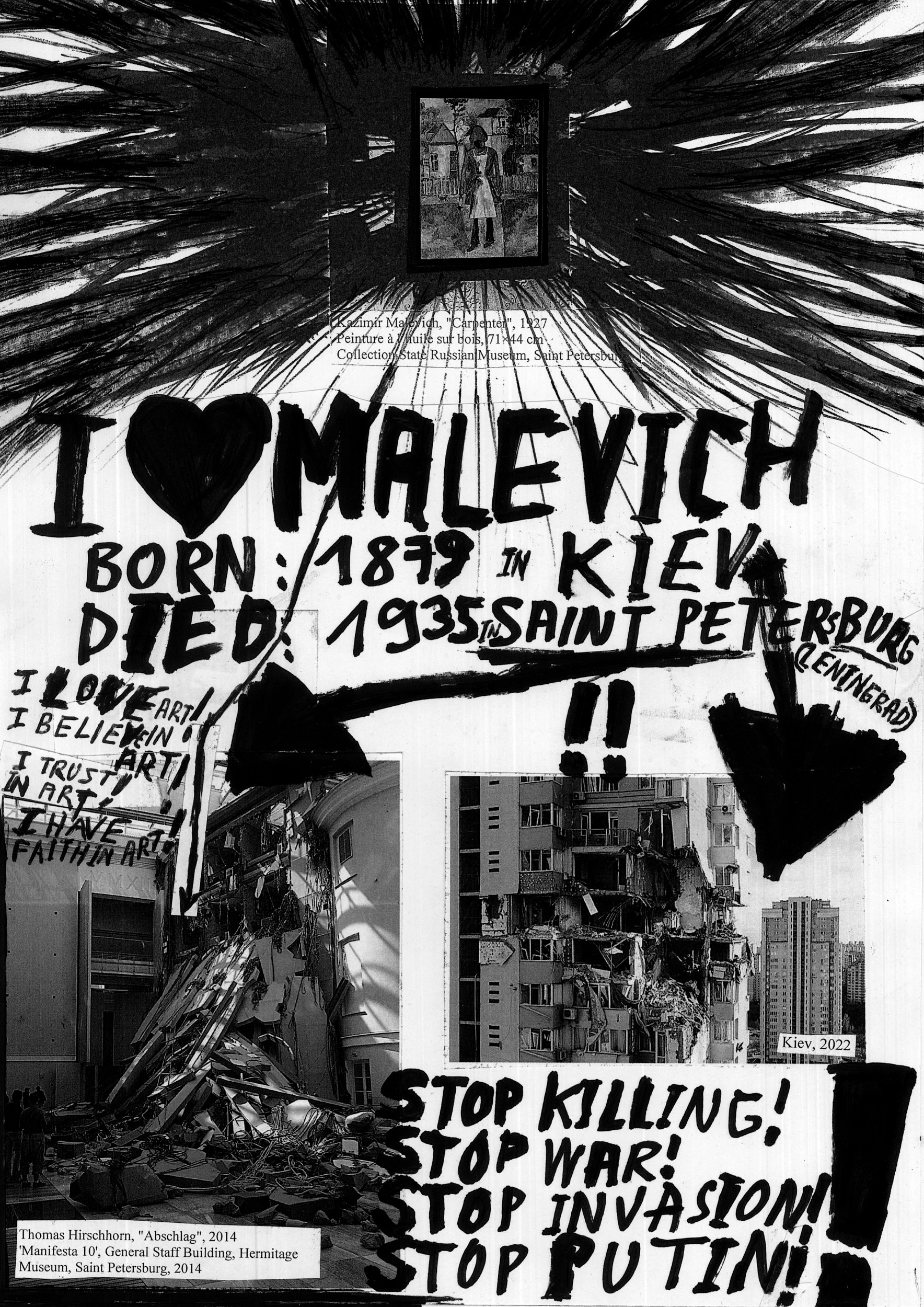 "V.C.R.T."
Published by Bombas Gens Centre d'Art / La Fábrica
Book launch + public conversation with the artist and Sandra Guimarães
Friday 13 May, 17.30h at Bombas Gens Centre d'Art, Valencia (Spain)
Free until full capacity is reached. Registration is required (info@bombasgens.com)
You can purchase the book via this e-mail : recepcio@bombasgens.com
Dear Duisburgers,
It is with a heavy heart that I address you because I unfortunately have to inform you that the "DUUTOPIA" project that I had planned for the summer of 2022 in the Kraftzentrale will not take place. "DUUTOPIA" has therefore been canceled as part of the 'Ruhrtriennale' and the 'Urban Künste Ruhr' and will not take place in 2023 either, not even in public space.
This is depressing news for me, for the 'Ruhrtriennale and 'Urbane Künste Ruhr', and probably also for you. The reason comes from the most recent Corona policies planned for summer 2022 in Germany. These policies stipulate that the so-called '2G rule' be applied to "DUUTOPIA", or even worse, that only those vaccinated can participate. It is unbelievable that the cultural institutions ('Ruhrtriennale' and 'Urbane Künste Ruhr' are part of them) and art museums accept the '2G regulation' without any alternative, because once before – at the very beginning of the crisis – they were humiliated when they were quickly classified as not 'essential' and closed without further ado. Cultural institutions and museums accepted that art is not necessary for life without protests, without revolt, without opposition. The now emerging '2G regulation' for cultural institutions and museums is therefore merely the logical consequence of this first accepted humiliation. It seems to me that museums and cultural institutions are only interested in filling their spaces, they are only interested in their own 'survival'. They are not concerned with art, with the absoluteness of art, with the urgency and necessity of art, and with the inclusion of art. By accepting an exclusive '2G regulation' without alternative, art and its power of unconditional inclusivity of every human being is betrayed. I cannot agree with this – as an artist. However, in anticipation of the Corona regulations, I already proactively proposed in summer of 2021 to set up – if necessary in 2022 – a '24h/24h '3G control room' in "DUUTOPIA" with the possibility of free tests for all' – this has now been made impossible.
"DUUTOPIA" is a project that is consciously and absolutely aimed at a "non-exclusive audience", it is a project that does not want to exclude anyone and it is a project that wants to include everyone – without any exception. The "non-exclusive audience" is therefore an absolute requirement for "DUUTOPIA" because it is about creating encounters through 'presence' and 'production' on site, to enable an exchange and to be an event.
The "non-exclusive audience" is the heart of "DUUTOPIA", we all are the "non-exclusive audience", which means: those interested in art, the art lovers, the neighbors, the strangers, the art-skeptical, the one who happened to be there, who has other problems than art, who has no place, who is not interested in art, who is currently at the edge of society for some reason. For the "DUUTOPIA" project it is crucial to address this potential audience, it is important to go beyond any kind of cultural and elitist practice and to resist the tendency towards isolation or self-isolation. "DUUTOPIA" wants the 'impossible' and it is this 'impossible' – building for the "non-exclusive audience" on total inclusiveness – that can thereby create the 'possible'.
With the now anticipated Corona measures, however, it is not possible to carry out "DUUTOPIA". It is simply inconceivable to imagine performing "DUUTOPIA" under these conditions. These measures also make it impossible – to carry out the so important 'fieldwork' in preparation for the project in Duisburg – with some dignity. In the context of a work of art that refers to "non-exclusivity" it is inconceivable for me to reject people at the entrance to "DUUTOPIA" – because of a lack of passports and codes. Art cannot and must not – under any circumstances – exclude anyone, art – per se – never builds on exclusion, on division, on negativity, on resentment.
I apologize to you, dear Duisburgers, for the failure of my "DUUTOPIA" project. I apologize to all those who believed in my project, who were willing to collaborate and think together, who have already committed themselves to becoming part of this art experience through a "co-operation". I am truly sorry to have disappointed you. You must know, this is also my defeat – but it is also the defeat for many, for a lot of what I believe and so I fear – it is also a sign of an announced division. I also put my artistic work and my position – as an artist who tried to work for a "non-exclusive audience" – also in question. But it seems important to me that I myself – as an artist – am in trouble, which means that I will be one of the excluded. I cannot imagine being 'fine' because – as an artist – I would have 'freedoms', because now it's not about 'my freedom' but about the freedom of art and ultimately about the freedom of all of us.
What I take with me from Duisburg (where I stayed in total 6 times for 'one-week fieldwork' in 2020 and 2021) is that it is a wonderful, working, open, problematic, non-hierarchical, warm, complex, direct, unpretentious world city. It was nice to be able to have these countless encouraging and chearful encounters with the active Duisburgers. I could see that the thoughts of Simone Weil (the patron saint of "DUUTOPIA") make sense in this city. She said: "A characteristic of the real is that it is hard and rough, where you find joy, no comfort. All that is pleasant is reverie. (Simone Weil, Cahiers Aufzüge 3, Heft 8, 1942).
I will do everything to stay true to art and to my position as an artist – to work with and for a "non-exclusive audience" without conditions.
Sincere greetings from Paris,
Thomas Hirschhorn, December, 2021
Liebe Duisburgerinnen und Duisburger,
Schweren Herzens richte ich mich an Sie weil ich Ihnen leider mitteilen muss, dass das Projekt "DUUTOPIA" das ich für den Sommer 2022 in der Kraftzentrakle geplant hatte, nicht stattfinden wird. "DUUTOPIA" ist demnach als Teil der 'Ruhrtriennale' und der 'Urbanen Künste Ruhr' abgesagt und es wird auch 2023 nicht stattfinden, auch nicht im öffentlichen Raum.
Dies ist eine niederschlagende Nachricht für mich, für die 'Ruhrtriennale und die 'Urbane Künste Ruhr' und bestimmt auch für Sie. Der Grund liegt bei den neuesten und den für den Sommer 2022 vorgesehenen Corona-Massnahmen in Deutschland. Diese Massnahmen sehen vor, dass die sogennante '2G-Regel' gelten muss bei "DUUTOPIA" wenn nicht überhaupt nur noch 'Geimpfte' teilnehmen können. Es ist unfassbar, dass die kulturellen Institutionen ('Ruhrtriennale' und 'Urbane Künste Ruhr' gehören dazu) und die Kunstmuseen die '2G-Regelung' alternativlos akzeptieren, denn schon einmal wurden sie erniedrigt, als man sie – ganz am Anfang der Krise – schnell als nicht 'essentiel' eingestuft und kurzerhand geschlossen hat. Ohne Proteste, ohne Auflehnung, ohne Aufmucken wurde dabei von kulturellen Institutionen und Museen akzeptiert, dass Kunst nicht lebensnotwendig ist. Die sich nun abzeichnende '2G-Regelung' für kulturelle Institutionen und Museen ist deshalb bloss die logische Konsequenz dieser ersten hingenommenen Erniedrigung. Mir scheint, dass es den Museen und kulturellen Institution nur darum geht ihre Räume wieder zu füllen, es geht ihnen nur um das eigene 'Überleben'. Es geht ihnen nicht um die Kunst, um das Absolute der Kunst, um die Dringlichkeit und Notwendigkeit der Kunst und um das Einschliessende der Kunst. Durch dieses alternativlose Akzeptieren einer ausschliessenden '2G-Regelung' wird die Kunst und ihre Kraft zur bedingungslosen Einschliessung jedes Menschen verraten. Ich kann dem – als Künstler – nicht zustimmen. Ich habe aber Corona-Regelungen voraussehend, im Sommer 2021 schon pro-aktiv vorgeschlagen – bei Notwendigkeit im 2022 – einen '24h/24h '3G-Regelung-Raum' in "DUUTOPIA" einzurichten mit der Möglichkeit von Gratis-Tests für Alle' – dies durchzuführen ist nun unmöglich gemacht worden.
"DUUTOPIA" ist aber ein Projekt, dass sich bewusst und unbedingt an ein "Nicht-Exklusives Publikum" richtet, es ist ein Projekt, dass niemanden ausschliessen will und es ist ein Projekt, das alle – ohne jede Ausnahme – einschliessen will. Das "Nicht-Exklusive-Publikum" ist somit eine eine unbedingte Vorgabe fuer "DUUTOPIA" weil es darum geht durch 'Präsenz' und durch 'Produktion' vor Ort Begegungen zu schaffen, einen Ausstausch zu ermöglichen und ein Ereignis zu sein.
Das "Nicht-Exklusive Publikum" ist das Herz von "DUUTOPIA", das "Nicht-Exklusive Publikum" sind wir alle, das heisst: Die Kunstinteressierten, die Kunstliebhaber/innen, der/die Nachbar/in, der/die Fremde, der/die Kunst-Skeptische, der/die zufällig Dazugekommene, der/die andere Probleme hat als Kunst, der/die keinen Ort hat, der/die nicht an Kunst interessiert ist, der/die sich zur Zeit aus irgend einem Grund am Rande der Gesellschaft befindet. Für das Projekt "DUUTOPIA" ist es entscheidend sich an dieses mögliche Publikum zu wenden, es ist wichtig über jede Art von kultureller und elitärer Praxis hinauszugehen und der Tendenz von Abkapselung oder Selbstisolation zu widerstehen. "DUUTOPIA" will das 'Unmögliche' und es ist dieses 'Unmögliche' – dem "Nicht-Exklusiven Publikum" auf totaler Inklusivität bauend –  das dadurch das 'Mögliche' schaffen kann.
Bei den nun vorausgesehenen Corona-Massnahmen ist es aber ausgeschlossen "DUUTOPIA" durchzufuehren. Es ist schlicht unvorstellbar sich vorzustellen, unter diesen Konditionen "DUUTOPIA" durchzufuehren. Ebenfalls machen es diese Massnahmen zur Zeit unmoeglich – das so wichtige 'Fieldwork' zur Vorbereitung des Projekts in Duisburg – einigermassen würdig durchzufuehren. Im Rahmen eines Kunstwerks das sich auf "Nicht-Exklusivität" bezieht ist es für mich nicht vorstellbar am Eingang zu  "DUUTOPIA" Menschen – wegen dem Fehlen von Pässen und Codes abzuweisen. Kunst kann und darf – unter allen Umständen – niemanden ausschliessen, Kunst baut – per se – nie auf Auschluss, auf Spaltung, auf Negativität, auf Ressentiments.
Ich entschuldige mich bei Ihnen, liebe Duisburgerinnen und Duisburgern, für das Nichtzustande-kommen meines Projektes "DUUTOPIA". Ich entschuldige mich bei allen die an mein Projekt geglaubt haben, die bereit waren mitzuarbeiten und mitzudenken, die sich bereits engagiert haben mittels einer "Co-Operation' ein Teil dieser Kunsterfahrung zu werden. Es tut mir aufrichtig leid Sie enttäuscht zu haben. Sie müssen wissen, dies ist auch meine Niederlage – aber es ist auch die Niederlage fuer Viele, fuer Vieles an was ich glaube und so befuerchte ich – ist es auch ein Zeichen fuer eine angesagte Spaltung. Ich stelle dabei auch meine kuenstlerische Arbeit und meine Position – als ein Kuenstler der versuchte fuer ein "Nicht-Exklusives-Publikum" zu arbeiten – ebenfalls zur Frage. Es scheint mir aber wichtig, dass ich selbst – als Künstler – in Schwierigkeiten bin, das heisst zu den Ausgeschlossenen zählen werde. Ich kann mir nicht vorstellen 'fein raus' zu sein, weil ich – als Künstler – 'Freiheiten' hätte, denn es geht jetzt nicht um 'meine Freiheit' sondern um die Freiheit der Kunst und schlussendlich um die Freiheit von uns allen.
Was ich mitnehme aus Duisburg (wo ich 2020 und 2021 insgesamt 6-mal für ein 'einwöchiges Fieldwork' weilte) ist, dass sie eine wunderbare, arbeitende, offene, problematische, hierarchiefreie, herzliche, komplexe, direkte, unprätentiöse Welt-Stadt ist. Es war schön, diese unzähligen mut- und spassmachenden Begegnungen mit den aktiven Duisburgerinnen und Duisburgern machen zu können. Ich habe erkennen können, dass die Gedanken von Simone Weil (die Schutzpatronin von "DUUTOPIA") in dieser Stadt Sinn machen. Sie hat gesagt: "Ein Merkmal für das Wirkliche ist, dass es Hart und Rauh ist. Man findet dort Freude, keine Annehmlichkeiten. Alles was angenehm ist, ist Träumerei. (Simone Weil, Cahiers Aufzeichnungen 3, Heft 8, 1942)
Ich werde alles tun um der Kunst und meiner Position als Künstler – mit und für ein "Nicht-Exklusives Publikum" konditionslos zu arbeiten – treu zu bleiben.
Aufrichtige Grüsse aus Paris,
Thomas Hirschhorn, Dezember, 2021