Currently exhibited works: "M.E.S.S.S.Y." (2023), Dvir Gallery, Brussels – "Schema Art and Public Space", Marlborough Gallery, New York – "Eternal Ruins" and "There is Beauty" (2020), Exhibition "Module of Temporality", Kyiv – "Erfolg: La Courbe du succès inversée de Robert et Karl Walser/Succès: die Umgekehrte Erfolgskurve von Robert und Karl Walser" (2018), Centre d'art Pasquart, Biel/Bienne – ​"Sas de Contamination" (2000), Collection Lambert, Avignon – "Power Tools" (2007), Helga de Alvear Museum, Cáceres.
"M.E.S.S.S.Y."
Exhibition: 08.04 – 01.07.2023
Dvir Gallery, Rue de Fiennes 85, 1070 Bruxelles
Tuesday – Saturday: 10:00 – 18:00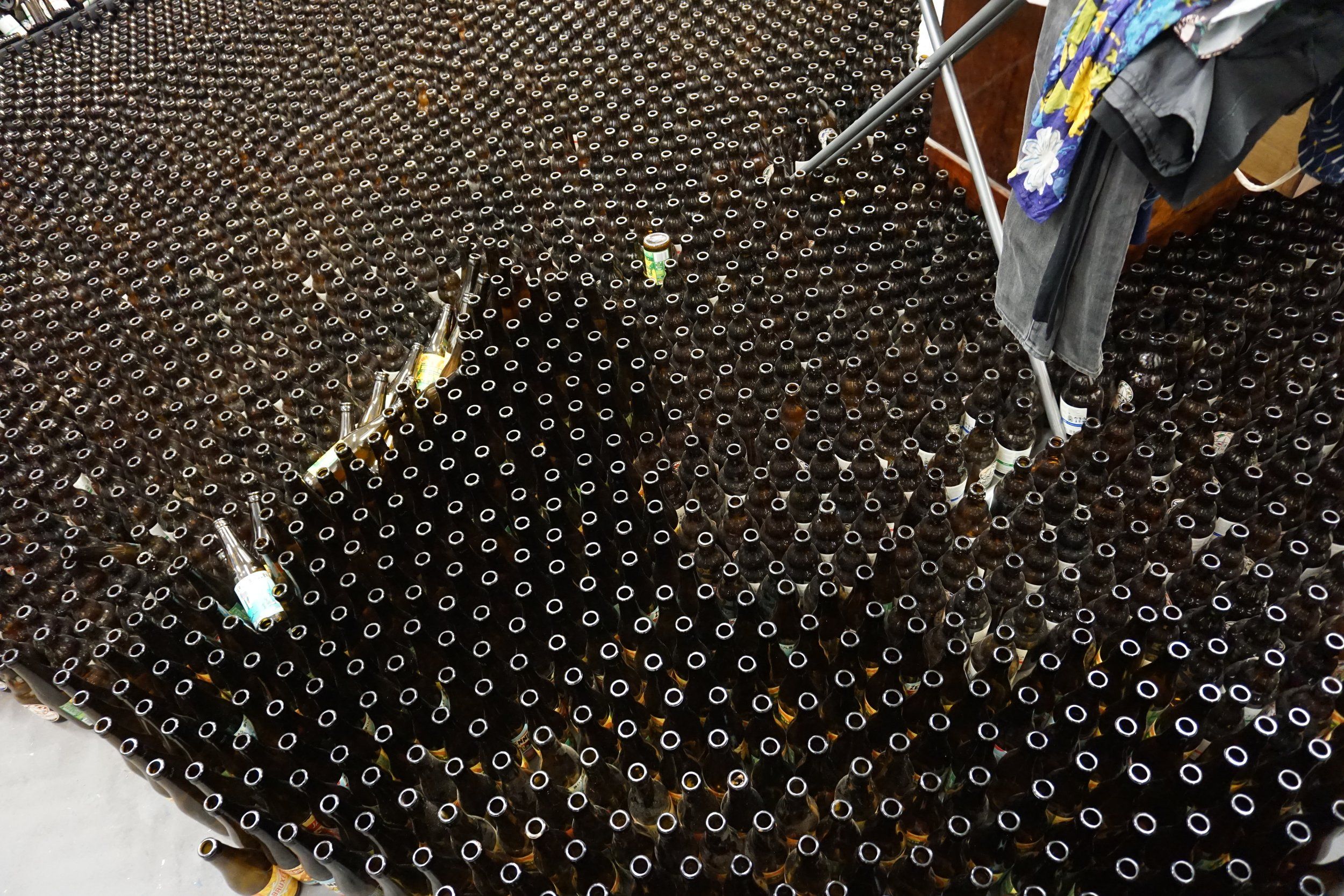 "M.E.S.S.S.Y.", Dvir Gallery, Brussels, 2023 (photos: Anna Kowalska)
«M.E.S.S.S.Y.» est un nouveau travail – un travail qui dans son esthétique, dans son amour, dans sa philosophie et dans sa politique m'importe. «M.E.S.S.S.Y.», le titre de ce travail est aussi un être (une femme ou un homme) qui doit se confronter – comme nous tous dans ce monde – à des mensonges, à beaucoup de mensonges, à des faits et à des mensonges sur ces faits. Mais «M.E.S.S.S.Y.» – contrairement à nous – ne sait pas les jeter, ni les ignorer, les évacuer, les oublier, les surmonter ou en faire abstraction. «M.E.S.S.S.Y.» a honte de tout cela, et c'est cette honte qui l'oblige à vivre avec et parmi tous ces mensonges et ces faits mensongers – du plus petit au plus énorme. Mais «M.E.S.S.S.Y.» croit au Karma, qui est le seul espoir – l'espoir en tant que principe d'action. 'Être actif' – ici et maintenant – veut dire obéir au Karma qui pousse «M.E.S.S.S.Y.» à inventer et à appliquer sa logique, sa propre logique, sa seule logique. C'est une logique qui vacille, instable – entre contrôle et perte de contrôle – sous la charge de l'accumulation. Ainsi cette logique existentielle, obsessionnelle de s'organiser pour vivre parmi tous les mensonges et entouré de tous les faits mensongers – devient une résistance. La résistance qui permet à «M.E.S.S.S.Y.» de ne pas sombrer dans la folie, dans l'abîme ou dans l'absurde.
Thomas Hirschhorn, printemps, 2023
(below: "M.E.S.S.S.Y." preparatory drawings)
"V.C.R.T."
BOOK PRESENTATION AND SIGNATURE
06.04.2023 at 12h30
'The Merode',

Place Poelaert 6, 1000 Brussels
More infos : here
Free
Book published in 2022 by Bombas Gens Centre d'Art (València, Spain) in co-edition with La Fábrica (Madrid, Spain)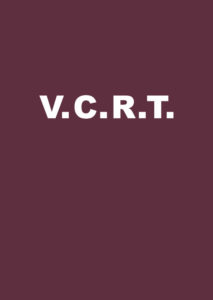 Just published :
6 pages contribution for
LAMPOON magazine
THE RUVIDO ISSUE
Spring / Summer 2023 – N°27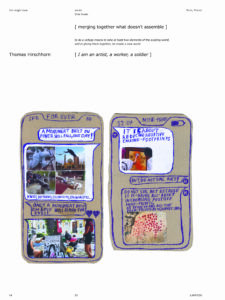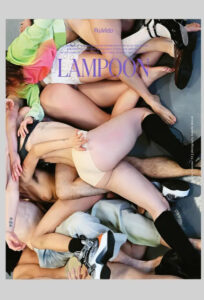 With the two works: "ETERNAL RUINS" (2020), 240 x 144cm and "THERE IS BEAUTY" (2020), 240 x 154cm, I am participating in the exhibition "Module of Temporality", Kontraktova Ploscha, Kyiv (Ukraine) open until 14.05.2023.
This exhibition will then travel through Europe to be presented in different cities during 6 months. A charity auction (September-October 2023) will be organized by DTF (Don't Take Fake/ Agency). The totality of the profits of this sale will be given to the Ukrainian artists and artistic institutions of the territories occupied or seriously affected by the war.
Some views of the opening of the exhibition (16.02.2023):
A ruin is a form, it is an eternal form. A ruin – as a form in the world, in this fragmented world – is to consider as a constitutive element of time, the past, the momentaneous or the future time. A ruin shares with all other ruins the quality of being a ruin. Each ruin embodies the dimension of time as such. Each ruin reaches out of time and signifies the 'Eternal'. Each ruin says something, each ruin is the form of its own disaster. Each ruin has its specific reason for being a ruin and its own History in becoming a ruin. Today, we are living a time of incredibly increasing contemporary ruins. Hence my interest in this redundancy of ruins, every day anew, and my preoccupation in today's ruins – including the antique – beyond their aesthetic or fetishistic approach. To give form with and through the topic of 'Ruins' is a longtime interest I have been working on with the will to establish a critical corpus – the core of an artistic practice. The beautiful quote from Antonio Gramsci's "Prison Notebooks": "Destruction is difficult; indeed, it is as difficult as creation", is my guideline.
The crystals – as motif – I glued on the posters stand for two opposite dynamics: one is the crystallization of the ruins, making them – as minerals – part of the process of transformation into a crystal. The other is to put the ruins – as stones – in the perspective of the dimension of time, of timelessness, of eternity. This motif is an assertion, a 'setting' and the motif is love, love of timelessness and love of the form this timelessness creates. As a motif, 'crystal' is the dynamic which links, and which puts light – a new light – on everything.