CURRENT:

[Personal exhibition]
"The Purple Line"
MAXXI-Museo nazionale delle arti del XXI secolo, Roma (Italy)
22.10.2021 – 06.03.2022
Photos: here / Infos: here / Text: here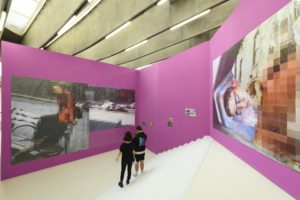 ---
[Collective exhibition]
"Ich wollte nie eine konstruktivistin sein! Verschollene Collagen von Hannah Höch"

Kunstverein Pforzheim im Reuchlinhaus, Pforzheim (Germany) – Infos: here
23.10.2021 – 18.02.2022
Work: "Easycollage n°10", 2014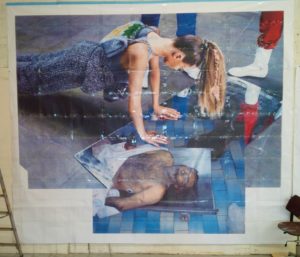 ---
[Collective exhibition]
Museo de Arte Contemporáneo Helga de Alvear
Cáceres (Spain) – Infos: here
Opening 26.2.2021
Work: "Power Tools", 2007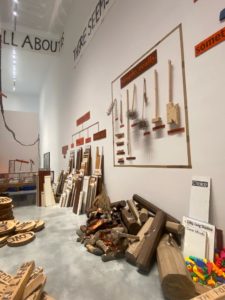 ---
[Fellowship]
Hamburg Institute for Advanced Study (HIAS)
Fellowship 2020-2021
Infos: here
UPCOMING:
[Collective exhibition]
"CRAZY La follia nell'arte contemporanea"
Chiostro del Bramante, Rome (Italy)
Opening February 18, 2022
Work: "Break-Through n°5", 2013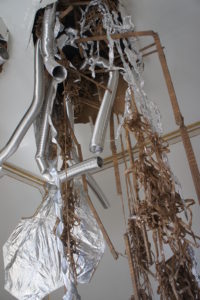 ---
[Publication]
"V.C.R.T."
A logbook of texts, drawings, letters, emails and notes tracking the development of Hirschhorn's thinking.
This 400-page volume compiles writings by Swiss artist Thomas Hirschhorn (born 1957) from the start of his career to the present, arranged chronologically.
PUBLISHER : La Fábrica / Bombas Gens Centre d'Art – BOOK FORMAT : Paperback, 8.5 x 11.75 in. / 400 pgs / 400 bw. – Pub Date 4/5/2022
Click here for more infos